:εD
High Profile Cases
This video went maaad viral for obvious reasons and I was thinking, "Welp, this man got the biggest lawsuit in the world coming." I would've never thought this man would be doing a few months behind it though...
Crazy when you consider the charges that people *coughs* cops in particular *cough* are getting off on. I mean I've seen CDV cases that were way worse with a lighter sentencing. To make this clear, I in no way or form condone what he did at all. And maybe if he had gotten a month or two I probably wouldn't have thought twice about it. The fact that the judge tripled the time that the prosecutor asked for is what trips me out. DJ Akademiks is saying he feel it's because Gates was too nonchalant in court, but I know it's just cause Gates is a rapper...a gangsta rapper to be exact because again I know that's how he got portrayed. Not to say he isn't but they most likely used everything they could against him. It's kinda fuq'd in my opinion cause he had to pay the victim, got 6 months, and still gonna have to do a year's probation, and who knows what that'll entail...most likely more ways to fuq up his money, name, and relevancy.
Real Life Internet
This pass week has been pretty interesting hiphop news wise as DJQuik took to Twitter and demanded that he be paid owed money for producing/engineering the YG record 'My Ngga'. Quik hinted at suing YG and management behind the whole ordeal but YG's only reply was
I almost spit my drink when I saw that sh*t I ain't gone lie. I thought nothing of this at first but after a chat with some fellow fans in the forums of The Coli and realized why this is really at all. The fact that DJ QUik chose to take it to Twitter is what makes this noteworthy. Quik and YG are from the same set/basically claim the same gang, but yet this situation made it to Twitter. Now we're in the age of internet gangsters so to a newbie this would seem typical, but to a real hop head who knows Quik is not what you'd call an internet gangster, it sort of makes you scratch your head; for two reasons. Why Quik ain't just catch this man out somewhere, or went to the management company directly? Yea maybe he's taken that approach to no avail and this is his last approach. I could see that, but still why take it to Twitter? Especially when you can be ignored and treated the same way as if you texted set person. Nothing else has developed with the story but when it does it will be here>>>
What'd We Have Back Then That We Don't Have Now?
Too often we debate about how much better music was back in the day (preferably the 90's) than it is now. Personally I've had many convos on the subject but the last one I had shed some really good light on the subject. This dude insisted that there is always about just the same amount of trash music being circulated as it is now, and people are going to always make that statement about the quality of music. That was the best explanation I'd heard; until now. While sitting back listneing to some Curtis Mayfield I realized that not only were the 90's the best years for music, but that it was because of what they had to work with.
Most 90's hiphop was pure samples. Rather it be a simple kick, or snare. To full 10-20 second loops!
See from the 80's on back most beats were mostly live instruments so anyone that called themselves a musician had to have some type of skill being they had to play a real instrument. I guess as beat machines (mainly the MPC) were utilized more and more, live instruments slowly faded more and more. Not saying that these technologies didn't spark a new creative genius it just happens that they also sparked some ingenius.
We listen to songs like this and disregard the lyrics in a way not really thinking of how simplistic the lyrics were. Maybe cause it's been so pounded into our head (much like how it is with music now). Plus like I said they samples they had were already hits!
I've been listening to music from back in the day and it's like every other song I could hear a sample that's been used somewhere, sometimes over and over. And the samples were so clean and easy to grab cause there were less vocals more bridges and breakdowns instead of reiterating the same lyrics over and over. And the music is so pure you don't mind. Fans wouldn't stand for that now though, they'd exclaim that the artist listerally was saying nothing. The irony of it all is that the same fans that would say that would turn around and say, "I don't listen to lyrics tho, I like the beat!"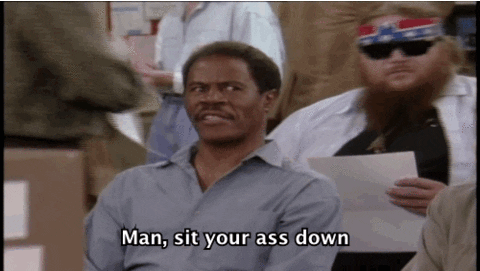 So yeah I feel the fact that they had so much to work with, it was nothing to drop a dope beat especially with the masterpieces that were created the years before. But sampling records slowly faded out I guess there was an urge for more originality. Whatever the case people experimented more and more and the current state is where we're at now. And unfortunately most of it is like this...(Thanks Tyler)
Higher Infinite Power Helping Our People....Or Is It?
"Cops are shooting people with their arms up/and your main focus is trying to harm us?" When I heard Drake say this line for the first time, it resonated deeply within me, because it's exactly what I felt. About all the rapper beefs going on in general. And almost a year later that feeling is stronger than ever. Because Meek & Drake are still at it, cops are still shooting people, and entertainment beefs are trending way more than issues that actually matter!
For instance Meek got into it with 50 (via internet of course) which lead to 50 Cent posting an onslaught of funny memes, & videos ridiculing Meek. After a few exchanges Meek resorted to squashing the beef in order to use the energy for a better cause. As you should know there is a water crisis in Flint, Michigan right now, where basically there whole water supply is contaminated. Meek told 50 to put the petty beef aside and to match his 50K that he was donating to the cause. Rapper Game donated all his tour money thus far, which was supposedly $500K, but before the news of these good deeds could even spread thoroughly Kanye West & Wiz Khalifa were at each other's necks' on Twitter

These rappers, though they spread positivity from time to time, they tend to spread negativity just as much, and it spreads faster. Too many mixed signals if you ask me. Its like saying fvkk the governmen/police, they can't kill us...but we can. Or they constantly tell you "Fvkk these haters", but show hate for one another. Too much contradicting...definitely not the message you wanna send in times like these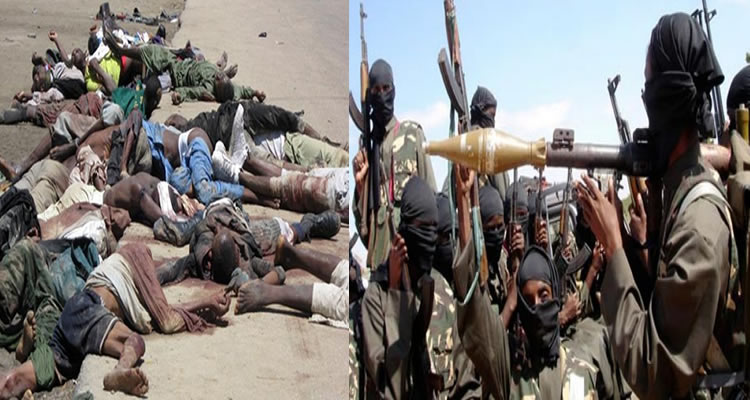 Now though most these rappers have probably donated way more money than me & you to righteous causes I feel their vocal reach is even stronger. Hip-hop influences everything from fashion to even the mentalities of people, so if more rappers actually did their best to advert attention to matters like the Flint Water Crisis or the Boko Haram these issues would easily be top priority. Since they don't though these issues are more like fads. People care for a week or two then it's onto the next current event. Back in the day rappers did things like this to keep the people aware....
The star power in these songs were so huge that you had no choice but to pay attention and follow suit. Imagine 50 Cent and Rick Ross teaming up with other big names like Drake, Wayne, and Game, to do a new millenium Fvkk the Police. Or Chris Brown, Rihanna, Drake, and several other big names teaming up to do a We Are The World 2016; yea they did re-do it for Haiti, but it wasn't near as grand as it could've been. They basically just voiced over the old song. I'm talking a brand new Pharell inspired beat, 100K video, the whole sh-bang!  Then these videos need to be ran on MTV, MTV2; as well as other music channels & radio as much as they run that mindless garbage that people call music now-a-days. See awareness is key here. No one seems aware of the seriousness of these situations, they're too busy scanning social media for rap beefs...
Light-Skin Sh*t
TBH Cudi been hinting at himself being an all around better artist than Drake for a while now. I always wondered why Drake left it alone and I thought it was because Drake didn't want those problems. But once again Drake was just being Drake and waiting for the perfect time to strike... and what better time than when said artist checks himself into rehab....
You were the man on the moon, now you go through your phases Life of the angry and famous Rap like I know I'm the greatest and give you the tropical flavours Still never been on hiatus You stay xan and perked up so when reality set in you dont gotta face it
Of course Mr. Rager had to respond....
Drake received tons of backlash for the lyrics but I think people took it a little too far, cause at the same time, like I stated, Cudi's been taking shots at Drake for a while now. More recently he went to Twitter saying Kanye and Drake refused to work with him. Rapper Game donated all his tour money thus far, which was supposedly $500K, but before the news of these good deeds could even spread thoroughly Kanye West & Wiz Khalifa were at each other's necks' on Twitter
And Cudi knows, just like everybody else does, hip hop is no holds-barred when it comes to beef; nothing is off limits. I can't lie and say I'm not waiting for a few good tracks to come outta of this. I want them to finally collab ultimately but I don't think we'll ever see that.
DJ Quik: The GOAT on the Low
I grew up a die-hard MC Eiht fan...still am honestly. So the first time I started to hear about DJ Quik, was unfortunately on a diss record. This sparked an enlightenment if you will though because I heard... well listened to DJ Quik's reply, which was on Snoop's Murder Was The Case. It made me upset, that's how good it was, lol. I was in denial that he made a better diss record. Couldn't ignore hime after that though. Anyhow, some time went pass and he dropped Rhythalism.... the album changed my life. Just to give you an idea of how dope it was, the title track got verse of the week on Rap City, which is when you're stuff had to have real lyrical content. Oh and did I mention that's just the intro. Personally I feel if you hear it, and don't feel it's one of the Top 10 or at least 20 albums of all time, you're not really into hip hop like that. Which is cool if that's the case. Ever since that album though I couldn't get enough of the Quik sound. When an artist says Quik is on their project, or did something on their project, it's a must that I hear it. Is' like new retro Jordans to a sneaker head. You just know it's going to be dope. Recently I saw a Unsung documentary on him which surprised the hell outta me. I mean he deserves a documentary for sure, but usually those ones are of people who've fell heavily behind the scenes, but Quik is still active as hell, at least that how it seems. It isn't on YouTube unfortunately, but they did have Visualism which is just as good. I also threw in some studio footage of him and two songs I listen to from him all the time just cause. Hope you enjoy this as much as I did!
Speeding Bullet To Heaven
via IStillLoveHer.de
Ever since the first time
Day-n-Nite
graced my ears, I knew for a fact he'd be one of my favorite artist. The production resonated within me heavily, making me feel like one with the song. Needless to say, Cudi's first project
MOTM
made its way to my car's CD player and didn't leave for several weeks. Same goes for every project that Cudders has released...until now.
As promised on December 4th Kid Cudi released his 5th full length project titled "Speeding Bullet To Heaven". It's been 2-3 years since a full length album such as this one, and  as a Cudder fanatic...I rejoiced to finally hear what he'd been cooking up. Most fans of Cudder weren't too pleased with his current singles floating around the web such as Judgmental Cunt & Confused suggesting that maybe Cudi had lost it. Cudi simply answered his fans with tweets like "Just don't buy the album, and you'll be fine". The direction he was heading was clear, and truthfully, I feel that he'd been hinting at this since MOTM 2. If you fell in love with Cudi's smooth yet unorthodox raps, or the drum-N-bass filled beats then you may want to give this one a listen before you make your decision.
A Speeding Bullet To Heaven
Being that he couldn't top or recreate the sound of the MOTM series (as he says) Cudder decided to go with more of a full on punk rock album, this time around. I can't say I'm totally pleased. While I am super proud that he once again stuck to his formula of doing exactly what his heart says, it's not the sound I've grown so accustomed to. Listening to this album felt more like a chore the first time through as I wanted to skip through some...most of it. I didn't though, because WZRD had this same effect on me after one listen, but I loved it after a week or so. Several listens in now, and though I have found some jewels, it's still underwhelming . Usually every beat on a Cudi album differs from the last and the next much, but that is not the case here. Simply put the album is mostly guitar melodies, as he goes for a 90's punk-rock sound. Now let me say that I'm not heavy into punk rock so maybe this is perfection to punk rock fans, but to me, a die-hard Cudi fan, it sounds really repetitive. As I stated the album does have its jewels (Adventure, Fuschia Butterflies, Embers) but they're not enough to carry the album per say. What does help the album along is the narration from Beavis and Butthead which I found to be a genius move, especially being the album is officially punk rock.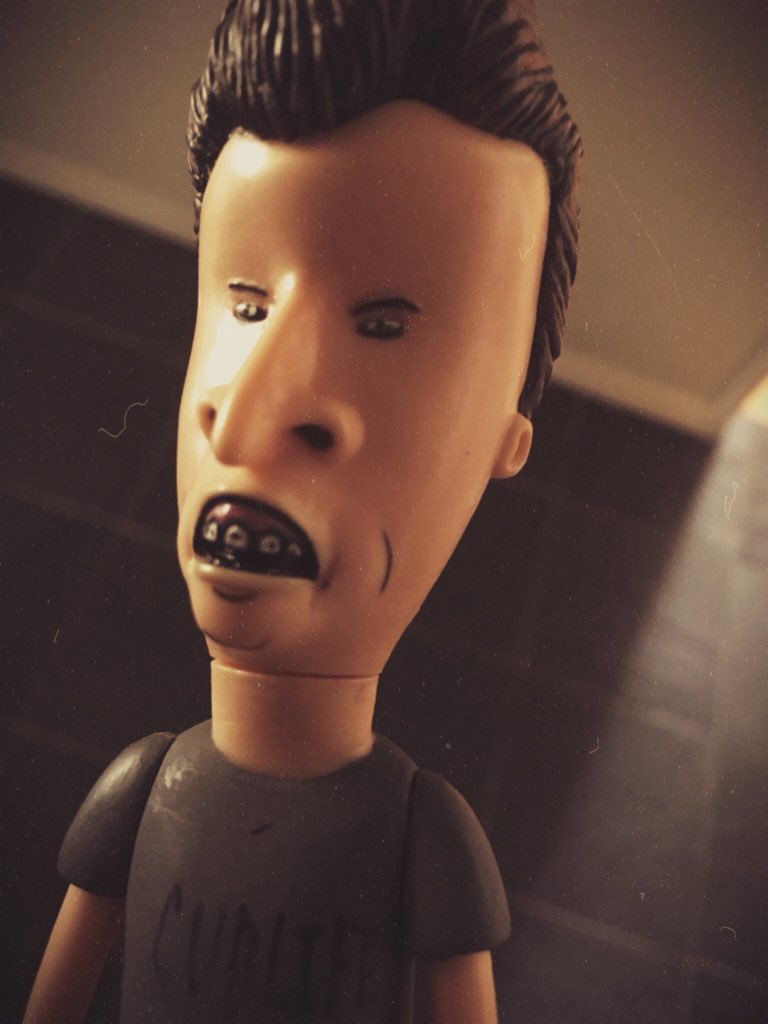 Giving the album hasn't been out for a week yet, so far I'm convinced that this is perhaps his most underwhelming project...from a hip hop perspective. Punk rock wise, it might be the greatest thing since an original Nirvana album. I would've loved to hear more songs like Adventure and SB2H though, as they remind me of why he remains on my playlist till this day. Certainly going to give this more listens as anyone would do for their favorite artist, but I have to come to the realization that I'm searching for hip hop greatness on a punk rock album.
HipHop | For Better or for Worse
I know this has been said time & time again but the past few hip-hop headlines this week made me realize that hip-hop, maybe, really on the biggest decline ever. We now live in an era where people don't really care about the artist, the content, or music for that matter. Now-a-days rather than being fond of an artist because of their skills/artistry people tend to just ride the waves of the fad rappers & the newest craze as they come and go. From the highly fabricated lifestyles and childhood, to ghostwriters being accepted as something the best artist needs at times; hip-hop has definitely taken some L's this past year.
Not even sure where to really start as the amount of f**kery in rap is at an all time high. I guess we can start with Baby/Cash Money replacing Wayne with Thugger, since no one saw Tunechi leaving Cash Money in a million years. Being a fan of Tunechi since day one, I'll be the first to admit that Weezy has done some questionable shyt from saying the most lazy, nonsense lyrics,
"Talk stupid/off with ya head/n*gga money talk/ and Mr. Ed"
To the infamous cheetah printed leggins, but nothing, and I repeat nothing, can top what Young Thug has been doing. Painted fingernails, calling guy friends baes, openly wearing womens clothing and the list goes on. Now with all the homosexual accusations and such, ironically, he is one of the only rapper's who's "really with the shyt"...
Then on the flip side you got rappers like Slim Jesus, one of the most dedicated gangsters in the world; if you let his raps tell it. In interviews though he has openly admitted that he's never done any of the activities he raps about,(besides drug usage) stating that it's just music. Of course he's been confronted for this blatant act of fraud, (search AC3 video) but says he doesn't care that his street cred doesn't match up with his "rap persona". Slim says he has employed goons, and anyone coming at him the wrong way is in for rude awakening...
And lest not forget the biggest beef in hip hop this year, Meek Mill vs Drake. The general public has Meek losing badly, dying in most cases, at this point. The irony in this is that Meek has the more career damaging evidence when it comes to the matter(ghostwriting, the urine situation) vs Drizzy basically just teasing Meek about being out-shined by his superstar-girl Nicki Minaj(which is not bad at all). Honestly the shots Drake taking at Meek aren't even on the level of Ether, or Super Ugly, but its a new age I guess, and it has Meek looking bad out here
The icing on the cake for me is the amount of concert attendees walking out of a show right before a K Dot set in which he was the final act. Lots of people are blaming the lineup as it has mostly swagga rappers all before a conscious Kendrick, but I say bullsh*t. I mean I don't understand how someone can sit through a Fetty Wap set, followed by Future, and NOT be ready to hear some Kendrick, but maybe its just me. I am a hop head
You even have male homosexuality making it's way to the forefront of rap via reality shows like Love and Hip Hop showcasing a couple of gay rappers trying to make it big in the industry.
All across the net these new fads & weird happenings in hiphop are discussed and debated heavily on forums, as well as other hiphop media. You have the younger generation screaming this is what hip hop needs to stay fresh. That it's music, and you can't put rules on music. Then you have people like me who believe that there are certain principles and morals in hip hop that should be kept alive. As KRS-One puts it, "Hip-hop stands for Her Infinite Power Helping Oppressed People", but if the content of the music is keeping the people oppressed (money, cars, jewelry, false truths) then aren't we heading in the wrong direction. What's your take on it though, is this conscious down-shift in hip hop really what we need?
Goin' Back To #Compton

!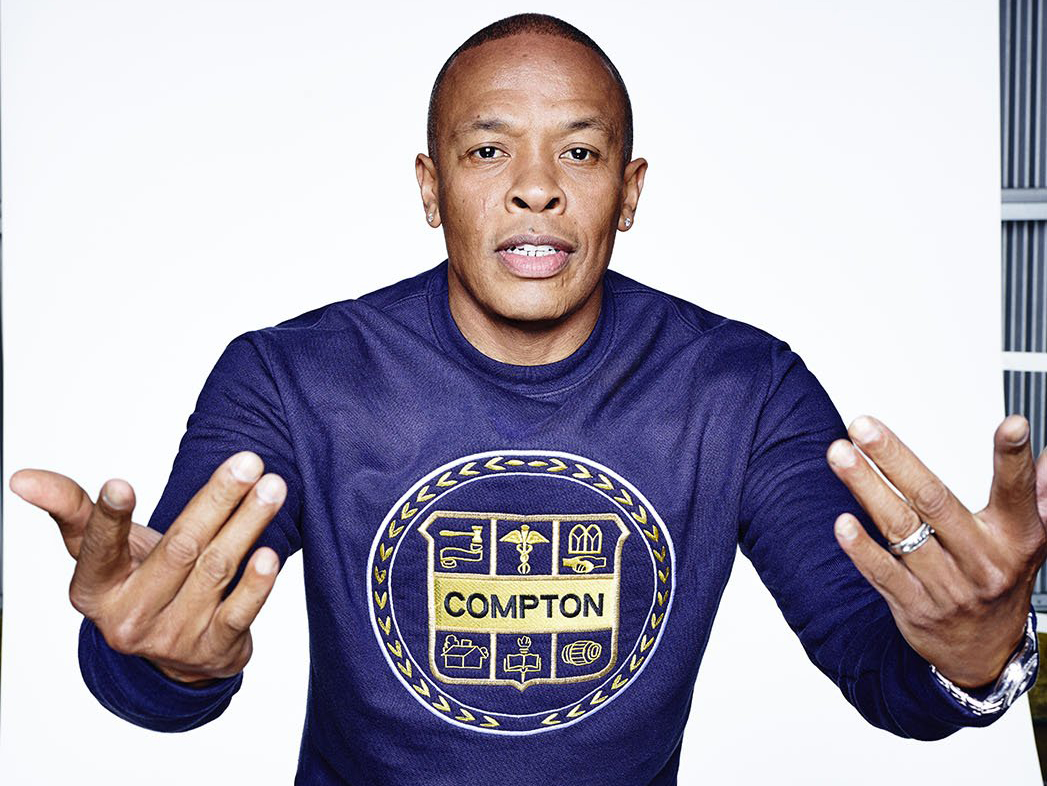 One month later, I ask you to take another look at Dr. Dre's "Compton"
by Jon Oh!
Every decade Dr. Dre decides to dust off his cobwebs and actually give the people a reason to call him one of the greatest producers ever. This decade he finally decided give us Detox...I mean Compton; the soundtrack to the box office hit which also has his hands all over it. Its been about three to four weeks since they both debuted and now that all the initial excitement has gone my question is: was it really as good as the hype...or even better? Is any of his music or products for that matter?
Now before people get all in their feels and say I'm hating, let's take a minute to break-down why I said what I said. First off, if you do a quick search of how popular the album still is, you'll see that after the first week it's been declining rapidly. The average Joe may say: "well, what do you expect, no album stays relevant forever", which is true, but people still make tweets about "6ix God", "TPAB" and if it's anything to you, even Future's "DS2". And when people were tweeting/posting about the album heavily, it was about a supposed Drake diss by Kendrick, which I still have yet to hear. My point is I feel people just see Dre's name as a stamp for quality and just agree with it; wether it's actual quality or not. As for my opinion, I think this album was just average when it comes to Dre's other work, and considering the fact that he is such a perfectionist.
Before we go even deeper shall we discuss the fact that he really just decides the final cuts for the album and does some mixing & mastering from what I understand. From the looks of things, Dre really hasn't done anything (alone) since the NWA days. It is clear he does not write, which is acceptable for a producer, but a producer who does not really produce? Seems kind of nuts to me especially since he is supposedly one of the best producers of all time, yet he does not have enough clear credits to say he really is, imo. He gave you "The Chronic" (a great album for its time), and then you have "The Chronic 2001" which was really when people noticed he was rather 'hands off' in the producer department. After that you have a decade of nothing but Em, 50 (and some other artists) album credits which also are really other behind the scenes producers.
Now let's discuss Detox slash Compton, and why I feel it's so subpar. People have literally been waiting a decade or more for another great Dre album. I don't know the schematics behind Detox or why they didn't release it but there was documented footage of the making (in which Dre wasn't in), a couple singles released, and it sounded promising. Eventually the album became a myth, fast forward several years and you have "Compton". Though it has some solid production, and some dope artists there's nothing special about it. If it had come out several years ago when it was supposed to (ok, last one) then it would've held great standards. Now, not so much. Especially when there's so much good music out there. So again, I ask what is so great about Dr. Dre, because I'm obviously missing something here?
Big Al!
What up peeps? Today's piece is really special to me. If you follow me then you know I rarely talk about my life or it's woes rather. I find no reason to complain about life when we have it so good. But I got a it of news this past week that hit sort of hard. If you listen to my music then you know that I pride myself on the fact that I was born with my father's hustler genetics. He wasn't in my life nearly as much as I wanted him to be, but the little time that I got to spend with him was magical. Me and my brother basically got whatever we wanted. He had a driver, multiple women...maan I'm talking about a young, black, man havin' thangs. All these memories came rushing back this Tuesday when I found out about his death...what's worse is he's been dead for months now. I honestly didn't know how to take it at first…
See we have to backtrack first to last year of so when I tracked him down on Facebook...you know everyone has Facebook. I quickly sent him a friend request & never got an answer. That lead me to posting this depressive rant about how my own father denied me, but people around the world were accepting me. Added more fuel to my fire...the passion I have for my dreams. I mean I had a planned out speech of what I'd say to him when I saw him. How I'd eventually forgive him though, and the whole sh-bang. There's nothing like death to make you re-evaluate yourself though. Like I was making preparations for a dead-man, instead of continuing to reach out to try & remedy the situation...given there was one. This is what makes me feel the worst. I was sitting there thinking that he was trying to avoid me when all the while up until his death he was trying to find me! I felt like such a
but what's more important is I got to thinking about family members who were far more accessible who I hadn't spoken to in forever for the simple fact that I take it for granted that they're living , and will be for a very long time; when in actuality none of us have that privilege of knowing if/when they'll die. Needless to say life has a new meaning for me, but I won't get all soul searchy right now, rn I just wanna reminisce